Do you have questions about the uncontested divorce process in Michigan?  An uncontested divorce is a divorce in which the parties are in agreement on all the terms including property settlement, who is paying what debts, child custody, parenting time, and child support.  Basically they agree on all the paragraphs if the divorce judgment. 
An uncontested divorce is significantly less expensive than a contested case where there is significant disagreement.   An uncontested divorce still need to proceed through the courts and end with a final judgment that everyone signs.  It is possible to do this without a lawyer but it is not a good idea.  An attorney make sure everything is drafted correctly and everything proceeds smoothly.   The uncontested divorce process can be done at a low cost because the attorney is drafting the final judgment and everyone is signing the final documents without a significant court time.  Decisions regard the children and child support need to be drafted correctly to avoid future disputes. 
After the divorce judgment is done, there are a number of follow-up documents that need to be completed such as a quit claim deed, QDRO, and other documents.  Also, attorneys can explain what needs to be done and when it should be done.  We can get the job done right for a low cost.  It is worth the low expense to have things done correct.  Unfortunately, sometimes people are mistaken about the "agreement" or there are terms that were no discussed or agreed upon. 
A good attorney can explain what is at issue and help you reach an amicable agreement before extensive fighting starts.  This also saves you attorney fees and costly litigation.  Call us for a free consultation.  Uncontested divorces with and attorney can cost as little as 1,500.00 plus court costs.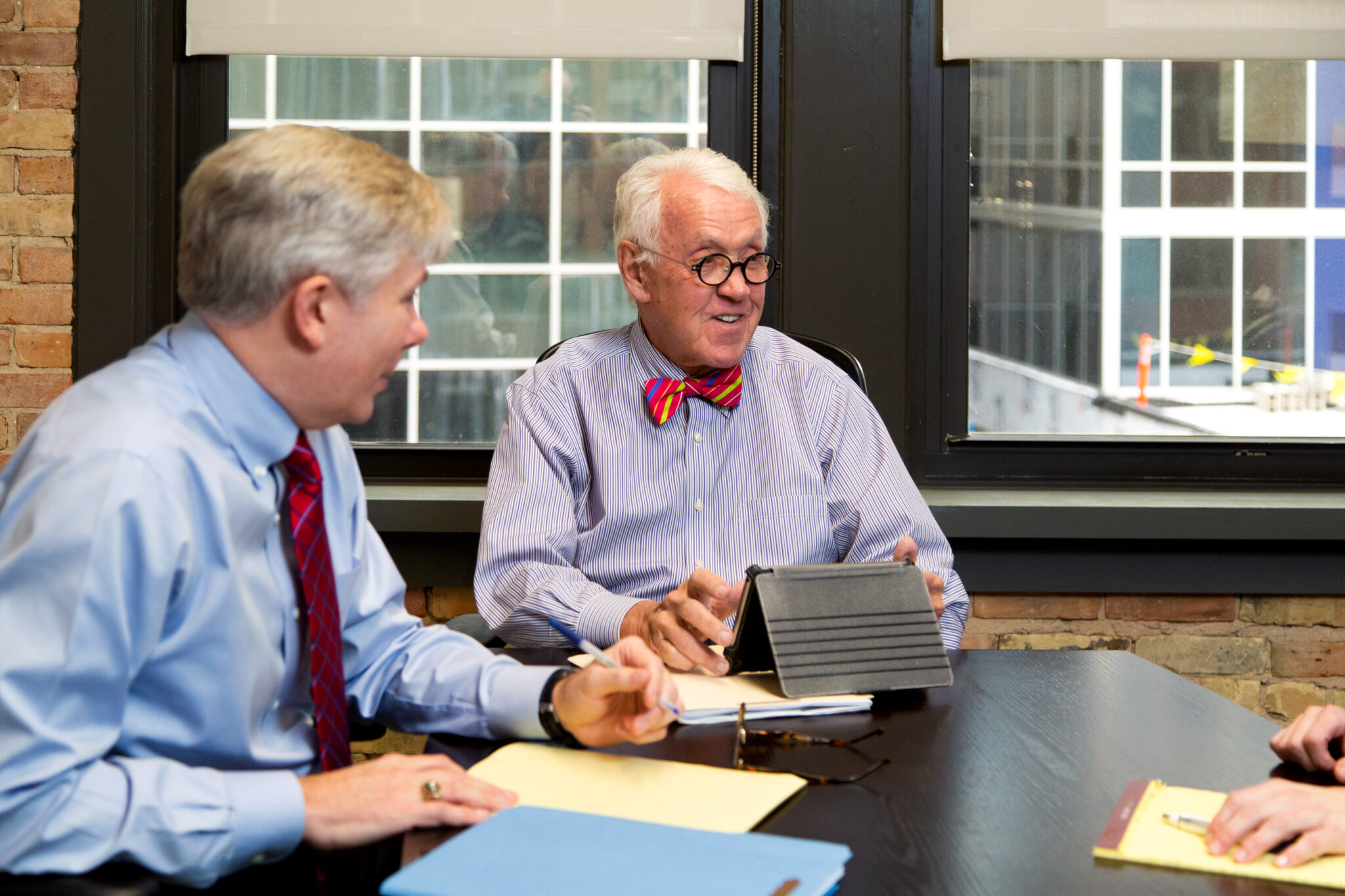 GRAND RAPIDS DIVORCE ATTORNEYS
If you are facing an uncontested divorce, a good divorce attorney can answer your questions with straight talk. We can explain the uncontested divorce process.  Having the right divorce attorney on your side can relieve your stress during this difficult situation. Our attorneys have over 85 years of divorce experience. If you need it, our attorneys have extensive divorce trial experience including property settlements, spousal support, alimony, child custody, and other serious divorce related issues. Typical fees to retain attorney for a divorce case can range and from 1,500 dollars to as high as 5,000 dollars. Considering the seriousness of this life changing event, it is extremely important to retain the services of an experienced attorney in the area of divorce.
Krupp Law Offices P.C. is located in downtown Grand Rapids, Michigan and has the right divorce attorney for you. We represent clients in all divorce matters throughout West Michigan, , including the cities of Grand Rapids, Big Rapids, Ionia, Grand Haven, Stanton, Greenville, Wayland, Allegan, Holland, Newaygo, White Cloud, Fremont, Coopersville, Hastings, Middleville, Wyoming, and Rockford including Kent County, Ottawa County, Newaygo County, Ionia County, Mecosta County, Barry County, Montcalm County, and Allegan County Michigan. 
Call for a free phone consultation. Our office can help.
KRUPP LAW OFFICES P.C.
161 Ottawa NW Suite 404
Grand Rapids MI 49503
616-459-6636